IC Solutions 24/7 Limited provide infection control & prevention products & services including room decontamination, HVAC cleaning, tank emptying. European importers and distributors for Saniguard world's first "dry on contact" sanitiser & deodoriser.
UK & European Hydrogen Peroxide Room Decontamination Service - Best Prices Guaranteed!
Europe's Most Cost Effective Hydrogen Peroxide Fogging System: Sentinel Hydrogen Peroxide Room Fogger uses Ionised Hydrogen Peroxide (iHP).
Now available throughout Europe - Please contact us
for further information.
We recommend UVGI Systems for complete peace of mind when it comes to CLEAN AIR SOLUTIONS - Based in Manchester, UK, UVGI are Globally renowned for their cutting edge technology.

The Next Level in Room Decontamination
With the constant need for Infection Prevention, why is most of the emphasis is on cleaning hands & not on cleaning the things that we touch?

Oliver Canty Managing Director of IC Solutions 24/7 says "hand washing is the fastest & most common way to stop germs spreading but as soon as someone touches a contaminated surface the cycle will start all over again. Therefore, a two pronged approach is necessary by coupling good hand hygiene with effective disinfection of frequently touched & difficult to clean surfaces such as door handles, electric bedframe controls, light switches, computer keyboards, phone keypads and the TV remote controls, to name but a few surfaces.

IC Solutions have taken Room Disinfection to the next level, having just launched SaniGuard Total Release Room Foggers – 15 minutes is all it takes to completely disinfect a room!
Many NHS Hospital Trusts now use Hydrogen Peroxide Fogging machines, these are very effect tools but there are limitations when it comes to using them. For example, quite often the room is urgently required after the patient has been discharged/transferred, and the down time that the hydrogen peroxide foggers require, doesn't make it feasible to use them. SaniGuard Foggers solve this problem, they take 15 only minutes from start to finish! No door sealing required, no need to isolate smoke/fire detectors, they are simple, safe and effective to use.
SaniGuard has been tested at the Hospital Infection Research Laboratory at the Queen Elizabeth Hospital, Birmingham.
SaniGuard has been proven to be effective against all of the usual suspects when it comes to HAI's – Clostridium Difficle, Norovirus, MRSA, and E. coli along with 50 other viruses, fungus and bacteria's.
There are two versions of the World's first & only dry on contact disinfectant spray that can be used on all difficult to clean surfaces where viruses can be found."
SaniGuard Total Release Room Foggers: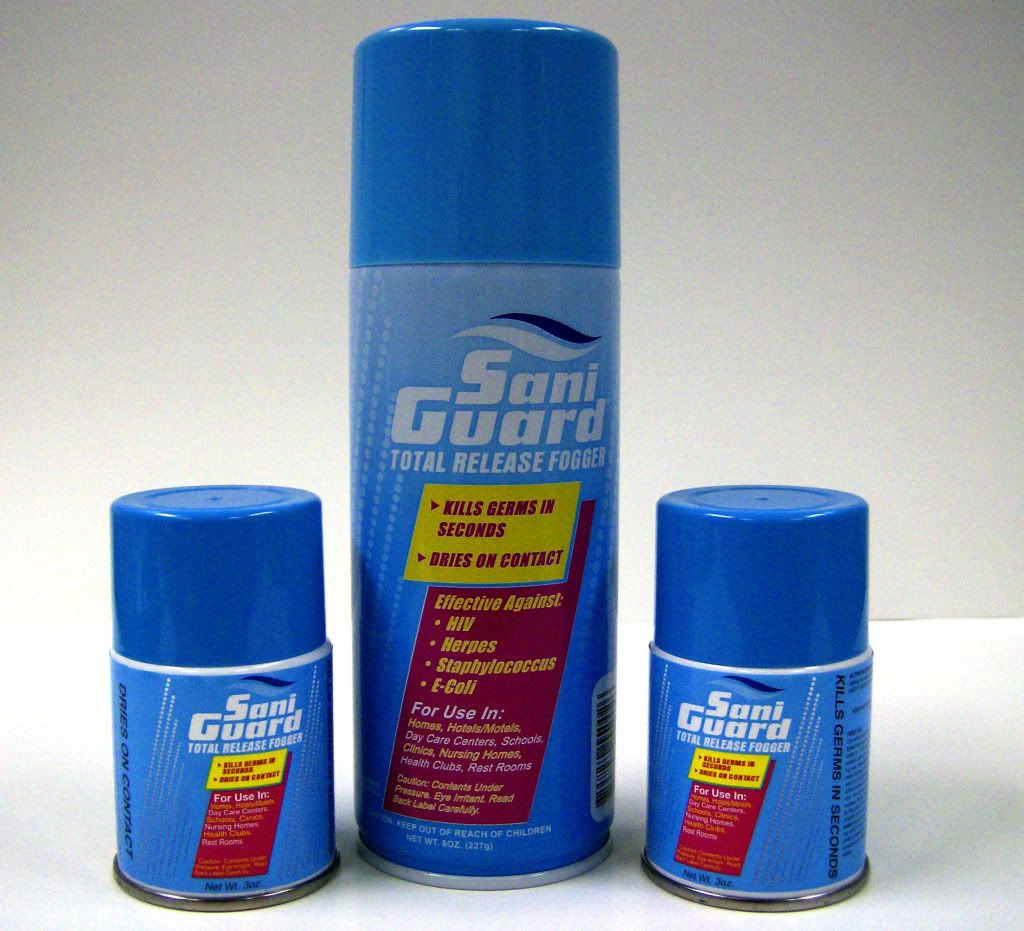 3oz for rooms up to 155sq ft. (12"x12" with an 8" ceiling). and 8oz for rooms up to 625sq ft. (25"x 25" with an 8" ceiling).
SaniGuard Sprays: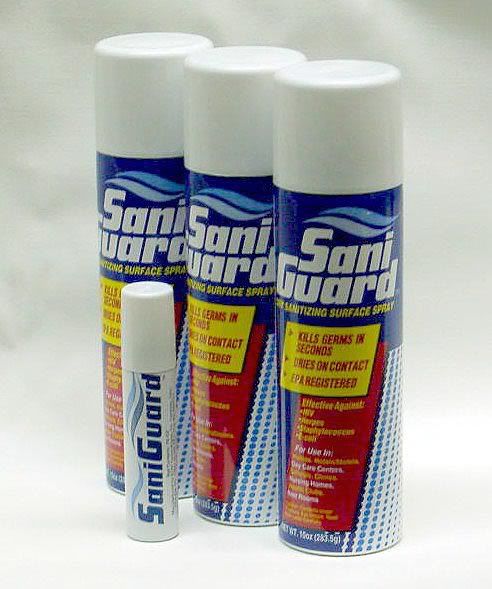 available in 10oz canisters for use on keyboards, light switches, door handles in fact, safe to use on all surfaces including electrical equipment.


SaniGuard, the only dry on contact product that kills viruses, bacteria & other germs, meet the requirements of EN1276 & EN 14476 in Europe & are EPA (Environmental Protection Agency) approved in the USA. SaniGuard is manufactured in the USA. IC Solutions 24/7, based in Nuneaton, Warwickshire has exclusive rights to the product Across Europe. IC Solutions 24/7 also provide UVGI Solutions, Vehicle Disinfection, and Hydrogen Peroxide Foggers and consumables.
Not only for Healthcare, SaniGuard has been designed to be used wherever people congregate, especially usful for the following:
How to Reduce The Norovirus Risk when taking a Cruise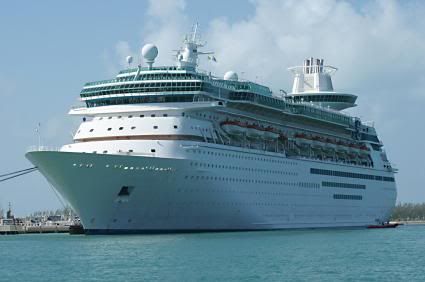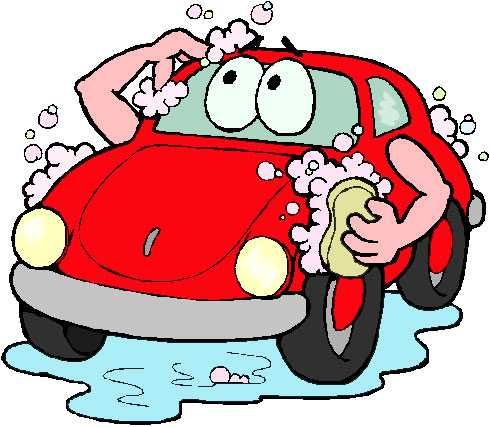 Used Across The UK By Professional Car Valeting Companies.
It is an excellent product for ridding vehicles of bad odours, quickly and safely while at the same time completely sanitising the vehicle!
Do you own a caravan or motorhome? Well, using SaniGuard to sanitise and deodorise it is a quick and easy way to get the job done!