FDB Panel Fittings are specialists in the supply of industrial access hardware (locks, hinges, handles and accessories) for cabinets, enclosures, electrical/electronic panels and racks, as well as HVAC equipment panels and furniture, sealing capability from IP40 to IP66 possible. Many are available in Stainless Steel 303, 304 or 316
Products types include: budget locks, camlocks, compression locks, knob locks, rod locks, spanner locks, waterproof locks, combination locks, quarter-turn locks, pin tumbler locks, furniture locks, toggle latches, concealed hinges, flush hinges, butt hinges, lift-off hinges, 'piano' hinges, stainless hinges, weld-on hinges, block hinges, continuous hinges, torque hinges, panel hinges, earth bars/busbars, flush handles, padlockable handles, telescopic stays, wind stops, door seals and profiles, drawing holders, gas struts, grab handles, lever handles, tee handles, paddle handles, padlocks, support stays, seals/gaskets, blind rivets, riveting tools, riveting accessories.
For news and information on our latest products please see our blog, like us on facebook and follow us on twitter.
Product Focus:
Camlocks and Handles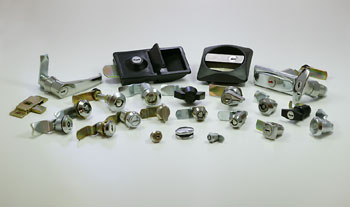 FDB Panel Fittings extensive range of camlocks and handles includes established and widely specified products, offering a variety of security levels. Typical applications include: office furniture, electrical enclosures, lockers, amusement machines, retail displays, telephones and vehicle security.
FDB Panel Fittings also have a comprehensive range of waterproof locks and handles in diecast zinc alloy or stainless steel according to specifications.
For additional security, there are radial pin tumbler locks together with padlockable lever and wing handles, all available in a variety of styles and finish.
Hinges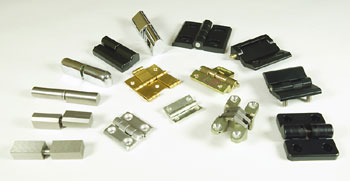 FDB Panel Fittings offer an unrivalled range of quality hinges for all industrial applications.
Available as standard in a wide choice of style, material and finish, we can also provide bespoke solutions to specific requirements.
Handles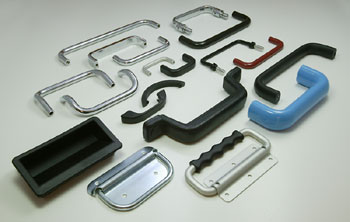 FDB Panel Fittings have over 100 standard handles available in a wide range of styles and materials and can manufacture to any specification, in any material, to any finish.
For portable equipment and vehicular applications, FDB Panel Fittings have a range of robust, moulded grab rails and handles with integral steel cores and attractive textured finish.
Lightweight polyamide handles with external or concealed fixings, ideal for portable equipment, floor safes and access panels, are readily available from stock.
Stainless Steel Products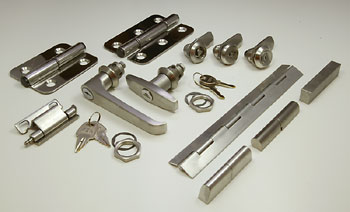 To meet the ever increasing demand for high quality, corrosion resistant panel hardware suitable for the marine, chemical and food processing industries, FDB Panel Fittings offer a comprehensive range of locks, hinges, handles and accessories manufactured from Grade 303, 304 or 316 stainless steel (according to product specification).
Toggle Latches and Catches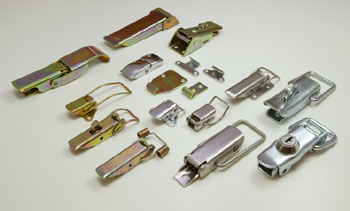 FDB Panel Fittings offer a comprehensive selection of high quality toggle latches and catches designed for a wide range of industrial applications. These over-centre latches provide a relatively low cost, quick release fastener that also has the advantage of not extending into the equipment being fastened.
Available in various configurations, these robust fasteners are suitable for numerous applications from simple containers, tool boxes, industrial cleaners and insulation cladding, to sophisticated medical and scientific equipment.
Standard Product Range
Our standard product range include:
Camlocks

Compression locks

Knob locks

Spanner locks

Rod locks

Combination locks

Quarter turn locks

Waterproof locks

Padlocks

Pin Tumbler locks

Block hinges

Concealed hinges

Lift-off hinges

Weld-on hinges

Butt hinges

Continuous hinges

Torque hinges

Panel hinges

Toggle latches

Furniture locks

Grab handles

Lever handles

Tee handles

Padlockable handles

Telescopic stays

Wind stops

Door seals & profiles

Drawing holders

Earth bars & busbars

Gas struts

Swinghandles

This list is by no means exhaustive so please contact us for details of any specific item. Alternatively, you may wish to send us a sketch or drawing of your requirements.
Rivets and riveting
We also handle the ROCFAST range of blind rivets in all styles and sizes, together with an extensive choice of riveting tools and accessories.
Compression Latches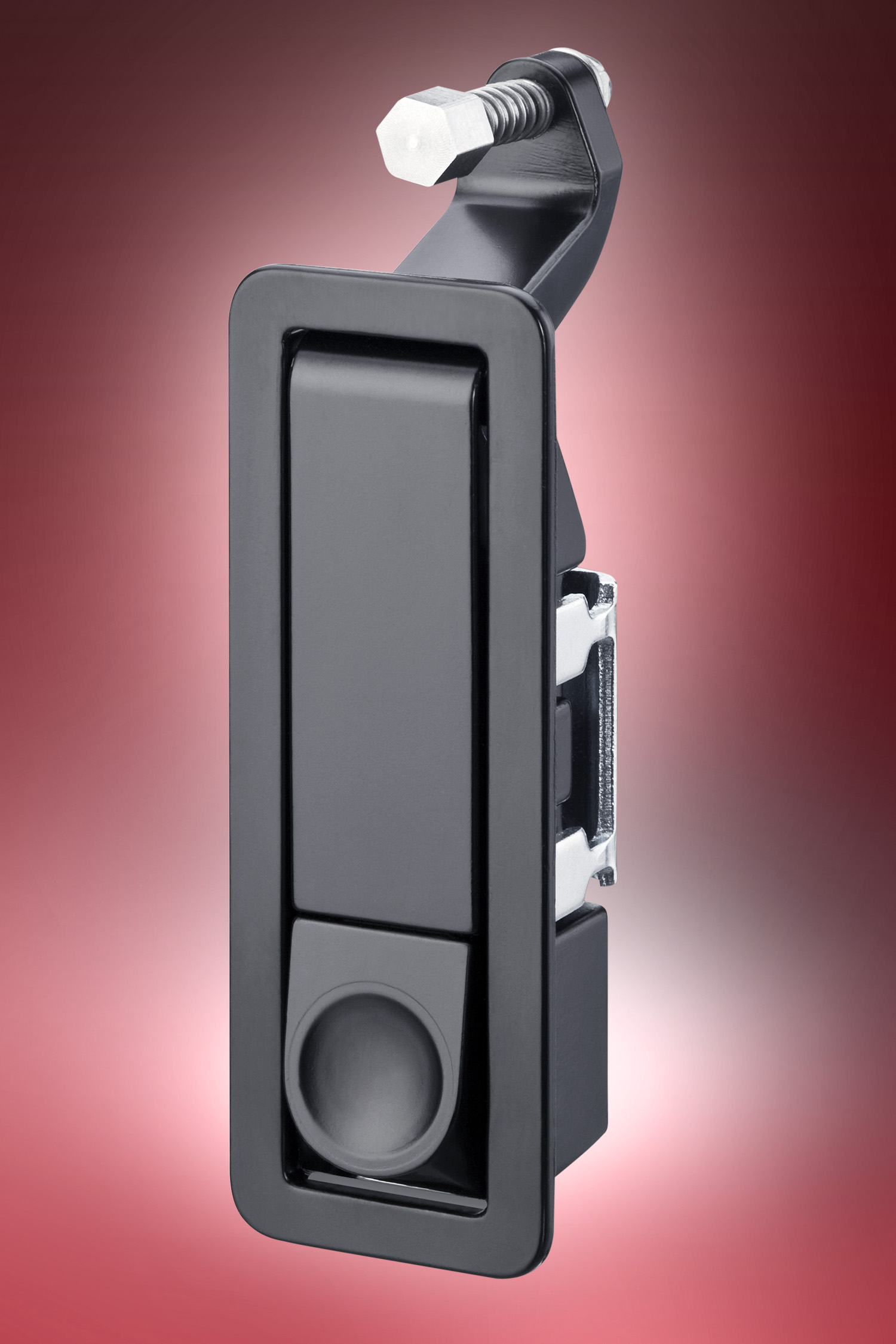 FDB Panel Fittings supply 'slimline' compression latches for a wide range of applications including vehicle conversions, flight cases, enclosures and cabinets.
Robust, diecast construction and with an adjustable grip range, these low-cost latches are available in locking and non-locking versions.
We also offer a range of double-action, quarter turn compression latches to provide positive compression of the door seal in order to prevent ingress of moisture. These are available with a choice of keys or handles.
Earth Bars Blocks & Busbars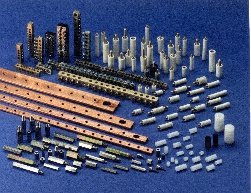 We offer a wide range of earth bars, busbars and insulated pillars for the electrical and electronic industry.
Brass earth bars are available in standard sizes from 4 way to 55 way, in both single and double pole configuration.
Tapped copper bus bars are also available in 1 metre lengths in 5 sizes.
A wide range of insulated pillars, stand-offs and spacers are supplied in various standard configurations and bespoke versions can be readily produced to order.
Miscellaneous
We also supply the following products :-
FDB Panel Fittings Blog

Get all the latest product news and information on the FDB Blog.